Wexford Lions Club and representatives of Wexford Festival Singers were delighted to present a cheque in the sum of €4,113 to Friends of Wexford Hospital for their MRI Now appeal.
The donation was raised at a concert in Rowe Street Church, Wexford  where performances by Wexford Wexford Festival Singers, Valda, Enniscorthy Choral Society, Wexford Sinfonia and Wexford School of Music's Children's Choir, were enjoyed by an appreciative audience.  Parts of the concert were also live streamed to Wexford Lions' Facebook page with viewers commenting from as far afield as the US, Australia and Africa. Conducted by Kevin O'Carroll, the performers were introduced Alan Corcoran of South East Radio.
In excess of 4,000 MRI scans are performed on people from Wexford each year, each necessitating  travel to Waterford, Dublin or Cork.  This number is growing every year.  An MRI is needed in Wexford Hospital and this fund raising helps us on the road to this end.
Pictured : Niall Reck, Friends of Wexford Hospital, Ger Cashman, President, Wexford Lions Club, Anna Skrine, Wexford Festival Singers, members of Wexford Lions Club & Wexford Festival Singers
Photo taken at Wexford Arts Centre Annual Lions Club Art Exhibition
Pictured : Wexford Lions Club Treasurer Siobhan Tynan presents a cheque to Niall Reck of Friends of Wexford Hospital in the sum of  €4,113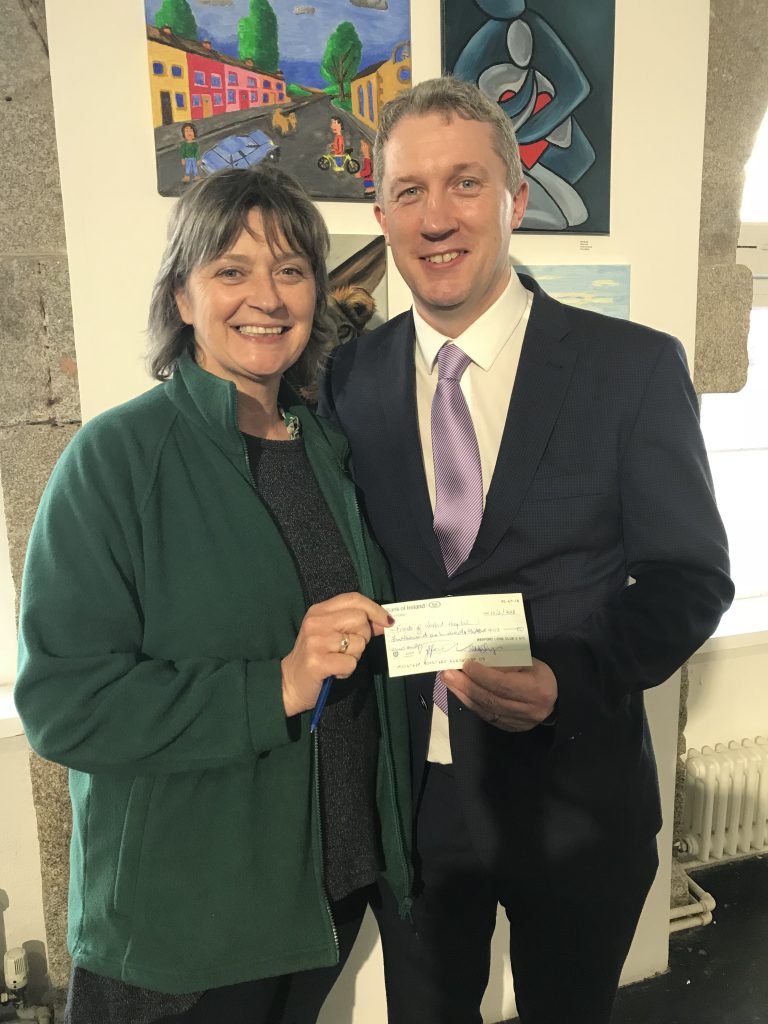 Pictured : Wexford Lions Club Treasurer Siobhan Tynan presents a cheque to Niall Reck of Friends of Wexford Hospital in the sum of  €4,113