Already the hospital has benefitted from the enormous generosity of the public. Over €2 million was raised to build the Oncology Day Care Unit which is fully operational since March 2009.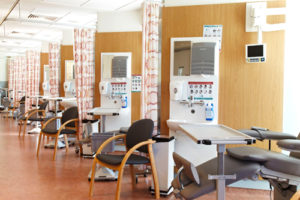 As one in three people will be touched by cancer in their lives, many families in Wexford will experience first- hand the facilities of this purpose built Day Care Unit thanks to the concerted effort of the people of County Wexford.
Many more initiatives within the hospital have been funded by the public Click here for more information:
| | |
| --- | --- |
| Cat Scanner | Bronchoscopes |
| Trays & Screens | Ultrasound |
Photography : Ger Lawlor www.gerlawlor.com
Fund raising is a continuous process and the need for funds has never been more acute than now.